Today, I had a more unique readers advisory interview. A young girl came up to the desk, blushing (or maybe sunburned), and asked for recommendations for good books for a 10-year-old. After going through the "what's the last book you read you like" and "what did you like about it" I learned she likes romance books. Now I read romantic type books too when I was that age (almost every Ann Rinaldi * and Dear America ** book had some sort of romance), but we don't have many of those anymore. And our young patron would have to be interested in historical fiction to enjoy my pre-teen reads.
I recommended the Wide Awake Princess series by E.D. Baker, Bloomability by Sharon Creech, The Tail of Emily Windsnap by Liz Kessler (can't remember any romance, but she did say she liked mermaids), and Anne of Green Gables by L.M. Montgomery. She seemed less interested in Anne since the first books isn't very romantic, but I hope she does eventually read the Anne series. Anne and Gilbert are one of my favorite fictional couples. So sweet.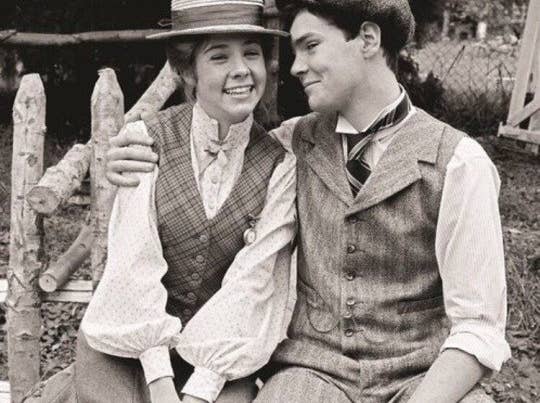 Did I miss something obvious? She seemed on the younger end of 10 so I didn't to get too crazy with the romance, and certainly not into young adult, but I'm stumped! And this should be my wheelhouse (as opposed to J Sci Fi)! Blerg.
*in 6th grade I read Time Enough for Drums by Ann Rinaldi so many times that we almost bought the book from my middle school library since it was out of print at the time. Lucky for me, it was reprinted by the time I was in 7th grade.
**Voyage on the Great Titanic: The Diary of Margaret Ann Brady, R.M.S. Titanic, 1912, A Coal Miner's Bride: The Diary of Anetka Kaminksa, Lattimer, Pennsylvania, 1896 and The Great Railroad Race: the Diary of Libby West, Utah Territory, 1868 were particular favorites of mine.