XO, OX: A Love Story written by Adam Rex, illustrated by Scott Campbell
I really wanted to like this one, but fell flat. Despite the wonderful illustrations. Ox loves Gazelle (who seems like a celebrity of some sort, and who we assume Ox has never actually met), and writes her love letters. At first Gazelle is annoyed and then Ox accidentally insults her, but they keep writing. By the end Gazelle has fallen for Ox. Maybe XO, OX is supposed satirical, but clearly many of us are not getting that intent. Instead, it reads like a creepy (stalkerish) story and is not sending a good message about consent and respect.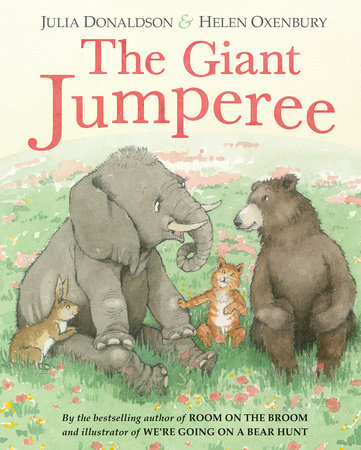 The Giant Jumperee written by Julia Donaldson, illustrated by Helen Oxenbury
I really liked the illustrations in this one, and the surprise at the end will sure to delight kids. I think The Giant Jumperee would work really well in a storytime setting. Although I always have to wonder where these stories take place. Do all these animals really coexist in areas around the globe? I guess this is what happens when you are married to a naturalist.
Not Quite Narwhal written and illustrated by Jessie Sima
Kelp is a unicorn born to a family of narwhals. This is super cute, but definitely playing into current trends/pop culture. That's not necessarily a bad thing, but I don't know how much of the praise is due to the story and how much is due to the unicorn love at the moment.
Overall, it's a very sweet story about making family and being true to yourself.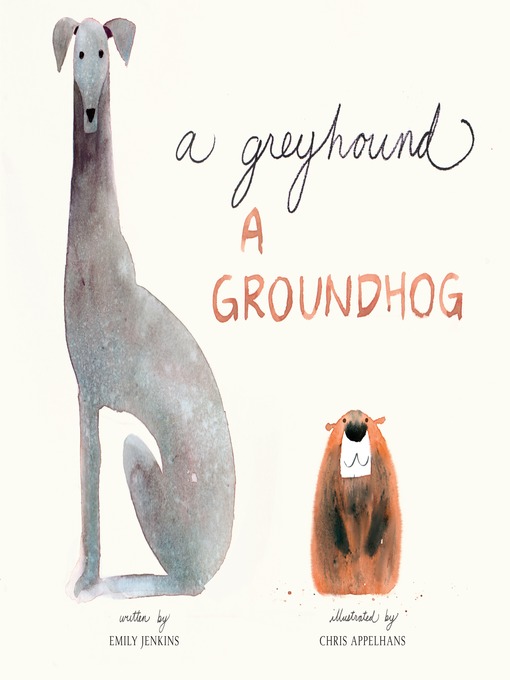 A Greyhound, A Groundhog written by Emily Jenkins, illustrated by Chris Appelhans
This is so sweet. I love the watercolor illustrations and the repetition. It's very reminiscent of Orange Pear Apple Bear by Emily Gravett. I also think this one would work well in a storytime setting. Maybe around Groundhog Day?