Opening Song
"The More We Get Together"
Extra Activities:
Letter Recognition: S! We looked at a saw, a snake, snow, and a spaceship.
Baby sign language: We practiced the sign for eat.
Book:
One Two That's My Shoe by Alison Murray
Activity:
Counted to ten and back down
Book:
New Socks by Bob Shea
Song:
"Head Shoulders Knees and Toes"
Activity:
I have a "washing machine" with different colored socks. I handed each child 2 socks and when I called out the colors I had them put their sock in the washing machine. I'd like to figure out how to make this work with them finding their pair, but they might be too young for that.
Book: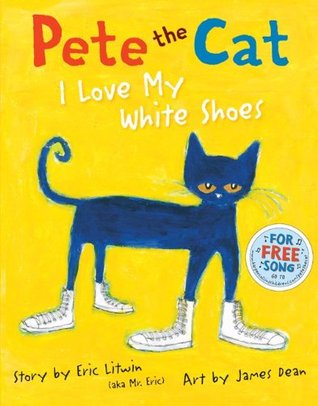 Pete the Cat I Love My White Shoes by Eric Litwin
Closing Song