Unless you live under a rock, or do not know any female between the ages of 15 and 45, you probably know that Netflix hosted a revival of the 2000s classic Gilmore Girls. The revival, officially called Gilmore Girls: A Year in the Life, aired on Thanksgiving weekend and most people I know dedicated full days of their holiday weekend to binge watch the mini series.
I won't go into details about the show (but holy cliffhanger!), but I will brag about my awesome way to incorporate the library into the Gilmore Girls hullabaloo.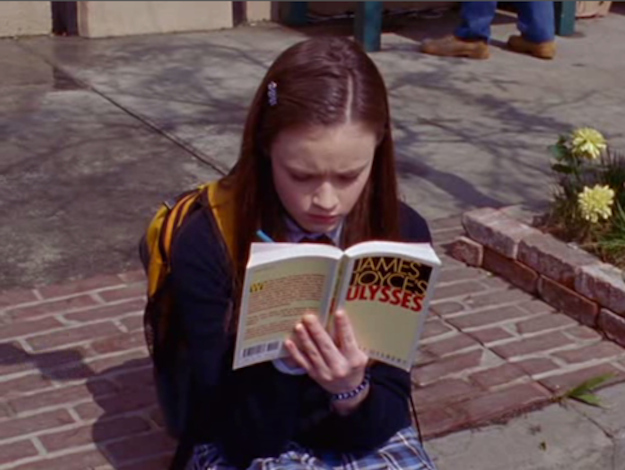 Again, unless you live under a rock, you are aware that Rory Gilmore is a voracious reader. I found many a Rory Gilmore Reading challenge checklist online, so I printed one out, and looked for as many of the 300+ as I could find. I then printed out a fresh list and several pictures of Rory Gilmore reading and called it a display.
Surprisingly, a few of the books have gotten checked out! I was afraid none would circulate since they're mostly school/homework type books, but so far I've been pleasantly surprised. For those curious, I've read 79 of 339. Bad Librarian.